Our Products are biodegradable & recyclable
BagUps are made with biodegradable plastic and recyclable cardboard. Our trash bags will biodegrade in 2-3 years instead of the 1000's of years it takes for a normal trash bag to decompose.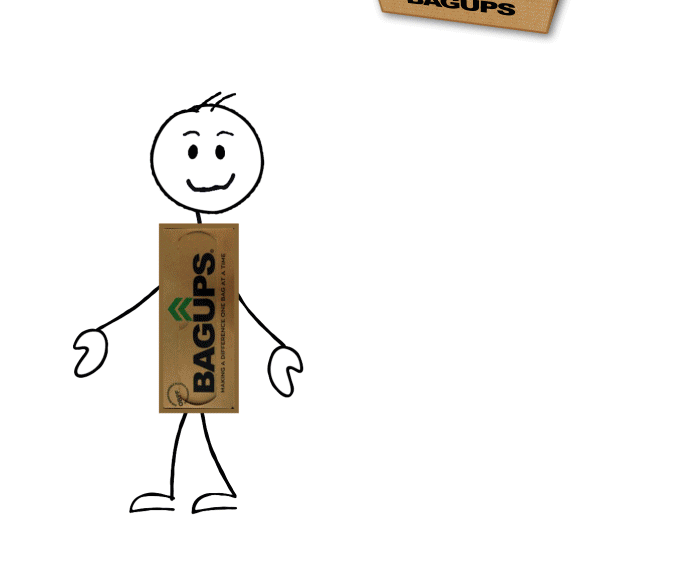 Air Force Capt. Jack Licata had office duty once a month that included emptying trash cans. He kept thinking, why are the replacement bags not easily accessible, and why does this have to be so messy? And all these plastic bags certainly aren't doing our environment any favors. He wondered why no one ever thought of a tissue box for trash bags? Instead of looking in your kitchen cabinet for the next bag, you just pull one out and the next one pops up ready to use. And he thought, why not make them eco-friendly at the same time. While developing BagUps®, Jack's fiancé was in a car accident that left her with a head injury and disabled. In the 10 years of her rehabilitation, Jack spent thousands of hours at her side in hospitals assisting her with cognitive and physical therapy. He came to realize that disabled people are just like you and me. They were veterans injured serving their country, individuals who were in car accidents, or had a stroke, and countless others. Jack decided that, if there ever was a way he could make a difference for that community, he would.
Our TRASH BAGS DECOMPOSE BACK TO THEIR ORIGINAL Molecules, & our Subscription /Refill model reduces our use of cardboard and our overall carbon footprint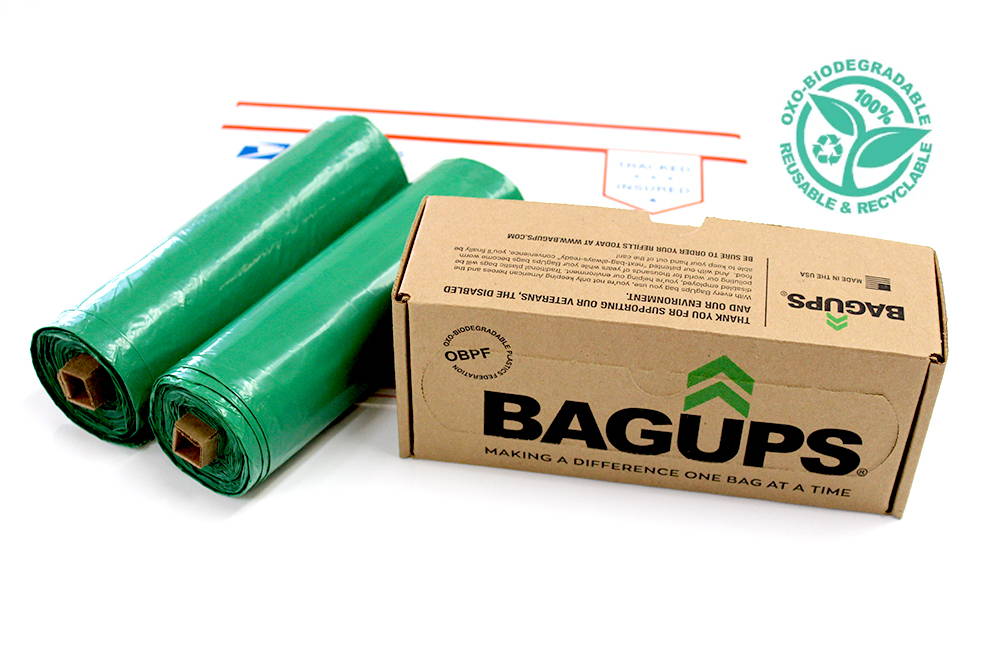 make a difference one bag at a time with your purchase or continue to contribute to an earth that looks like this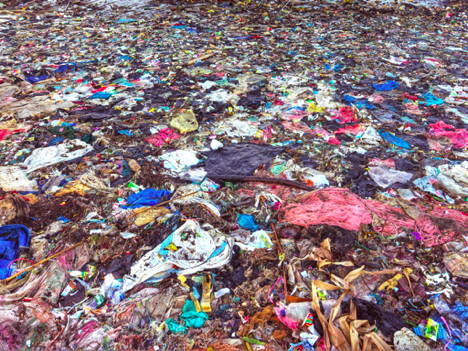 We may be trashy BUT WE ARE OH So LOVEABLE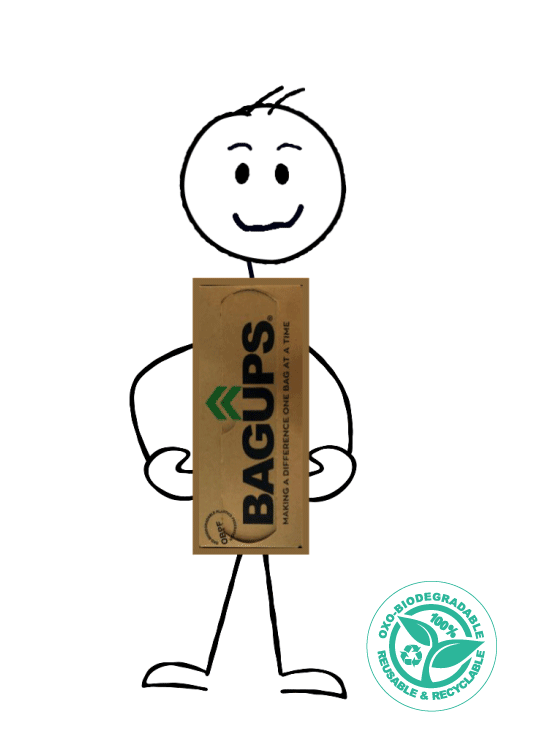 We're veteran-owned and operated.
We're 100% made in the U.S.
Packed and assembled by veterans and people with disabilities.
Our trash bags are ASTM D6954-04 certified, degrade into worm food in 24-36 months, and don't stick around forever like other bags.
Our 24" X 32" tall kitchen trash bags are .95 MIL and just as thick and tough as your current bags.
Patented Dispensing System
Our dispensing system ensures you do not need to look for another trash bag for your can, & our subscription model refills ensures you will never run out of trash bags in your home.
Let's all be trashy together!